Terra: A Delay Tolerant Network Implementation
This page contains the material for the presentation I gave in Bangkok (Thailand) during the IETF 103 for the DTN Working Group. During this talk, I presented Terra, an implementation of the Bundle Protocol.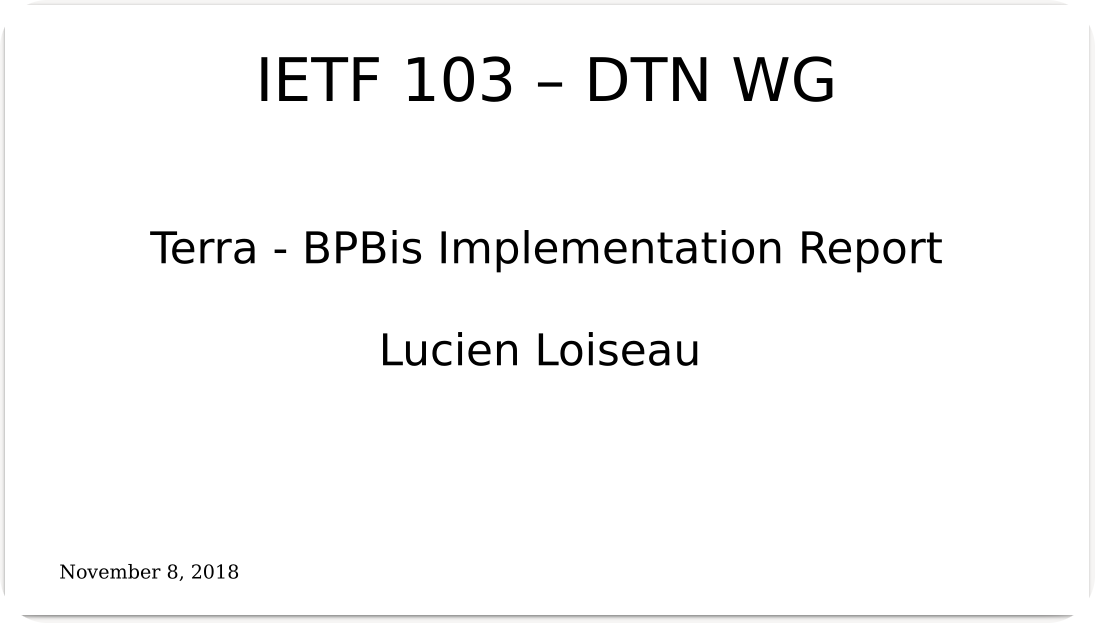 A video of the presentation is available here
Terra Source Code
The source code for Terra is available on Github:
Licence
This work is licensed under a Creative Commons Attribution 4.0 International License.
Author
Lucien Loiseau, November, 2018